Real people and social media interview: Kel Kelly
In this interview, I talk with Kel Kelly, Founder and CEO of Kel & Partners.  As you will see Kel is enthusiastic about Web 2.0.  This is no surprise as it is a cornerstone of her practice.  She explains how they are now seeing interest in social media spreading beyond a narrow band of Web 2.0 start-ups and into mainstream corporate America.
FM Days: What are the marketing trends affecting your business in 2008?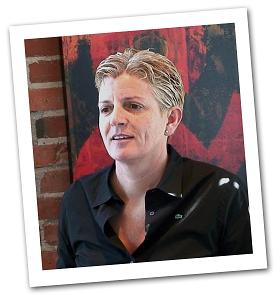 Kel Kelly: Web 2.0 baby! The Web 2.0 KoolAid is finally getting served and consumed by the big guys. Heading into 2008, the bulk of our clients were Web 2.0-based companies. This year along with a continued strong Web 2.0 client base, we have seen a tremendous tsunami of business coming in from big brand companies looking to Kel & Partners to help them build and blend Web 2.0 initiatives into their overall marketing strategies.
FMD: How are your clients measuring success with social media?
KK: Our clients who are social media-based measure it based on things like # of members, stickiness, etc. Other clients using it measure it against the objective we established prior to defining and executing the strategy. In some cases it's based on connecting with clients, in other cases it's based on expanding their brand association, and believe it or not in some cases it's directly tied to a goal in the CMOs bonus plan.
FMD: What do you see as the biggest hype at the moment:
KK: "Web 2.0 is dead and it was just hype." Note to self: remember to tell the 100 million Facebook members, Wikipedia, Slide and the rest of the gang! Seriously. The web as a platform, user-generated content, aggregating the wisdom of crowds, service above a single device and all the other attributes that define Web 2.0 are alive and well. They aren't going away.
What makes me laugh is that most people who are talking about Web 3.0 and Web 4.0 don't have a Facebook profile, don't know what Twitter is, and wouldn't know a blog if they happened to be reading one by accident.
FMD: What do you see as the next big thing in online marketing:
KK: Since nobody ever could have predicted things like Facebook and all its glory, I never even attempt to answer these types of questions. I feel it would be arrogant for me to even begin to guess. All I can tell you is that if it is Web 2.0-based, I hope to be a part of it. We're having a blast and at the end of the day, that's all that matters.
FMD: Kel, thank you for your time and best of luck in 2008 and beyond.