Is the bubble bursting…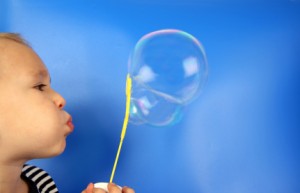 Those of you who followed my inane social media journey will recall my predictions about the fate of many of the Web 2.0 bubble companies.  Well, it seems that day of reckoning may be nearing.  You don't have to look far to find articles about venture capitalists reducing investments or layoffs in the start-up world.  I'm sure we'll see some high-profile acquisitions over the next quarter or two but I imagine they will be dwarfed by the number of fire sales.
Is it time for F'edcompany.com to make its big comeback?