About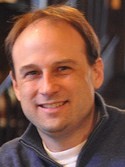 I'm Frank Days. By day, I am the VP of Marketing for Tesora.  By night I am a soccer dad and chili head living out my suburban dream.  I also co-host the Marketing Agility podcast.
I started this blog as a side project to increase my new media "street cred" and learn more about all things Web 2.0 but over the years it has morphed in a creative outlet to share my thoughts, learnings and frequently tangy view of the world.
Please bear in mind that that the views and opinions on this site are not necessarily those of my employer (Correlsense).
I can be found in most social channels as "tangyslice".  If you are not a FOTS (Friend of the Slice), then I can be reached by conventional means at:
Email: fmdays@tangyslice.com
Twitter: @tangyslice
Skype: fmdays
LinkedIn: http://www.linkedin.com/in/tangyslice
Thanks and stay tangy my friends.
– Frank